Welcome to Koglek Medizintechnik
Our company looks back on 40 years of experience in manufacturing and distribution, as well as consulting in medicine (Siemens, St. Jude Medical, Radionics). Today we are specialized in sales & distribution of medical equipment for Companies such as Diros Technology, ReActiv8 (Mainstay Medical), AlfaMed & SphenoCath.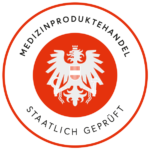 Experience, in which you can trust.
Our Mission
We believe that health is the most valuable commodity in the world. That's why we do everything we can to help healthcare professionals improve their patients' quality of life.